Thank you for meeting the needs of more than 4,050 children with special needs and their families.
Rainbows programs continue to move forward providing vital services to children birth through age 21. In fact, 1,554 new children received a Rainbows' service so far in 2021.
You helped families get stronger and enjoy being together. Four-year-old Laurel was often frustrated. She struggled with coping in a positive manner by hitting others and throwing things. She lacked self-confidence and was often sad. Through mental health services her confidence grew.
She learned to identify emotions, practice self regulation and gain communication skills. "It's more than just color matching and potty-training, though that played a part," said Amanda, her mother. "This therapy gets to the root cause. It's changed Laurel's life and mine. Thanks to Rainbows, I have so much joy in my parenting."
Your gift brings hope and answers to families in the middle of crisis, helping them succeed and find strength. Families are counting on you to help raise $550,000 by December 31, 2021.
Donate to Rainbows and change a life.
Learn more about the families your donation will impact...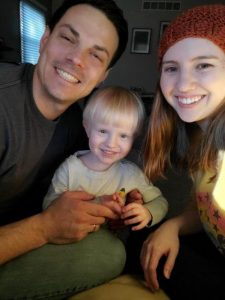 At 6-months-old Jack, who was born 8 weeks early due to preeclampsia
Read More >
The day before Thanksgiving 2018, 18-month-old Khamoi was diagnosed with Autism. Michael
Read More >
Congratulations to Rainbows' youth, Stormy Endevoets. Stormy was awarded the 2021 Outstanding
Read More >
Check out our list of Matching Gift Companies. If your company is listed, your gift could double or even triple your donation to Rainbows. Since this is a partial list yours may still match…be sure to double-check with your employer. If you have any questions, please contact 316.558.3406 or akessler@rui.org.