Stay up-to-date with everything happening at Rainbows.
All parents have dreams for their children. When those dreams are disrupted by a diagnosis like Down Syndrome, it can be easy to stop dreaming—but Rainbows staff and organization is SO GOOD at saying: "Hey, don't stop dreaming—just open your mind and dream a bit differently!" "Getting the Down Syndrome
Read More >
A successful Wichita State University student, Megan Bailey is 20 years old and pursuing a career in Speech Language Pathology. Megan knows a lot about
Read More >
If you have a concern about your child's developmental progress, you need to give us a call. A screening is a thorough way to
Read More >
The day before Thanksgiving 2018, 18-month-old Khamoi was diagnosed with Autism. Michael was there to support the family in learning about the diagnosis. "Michael Tatro,
Read More >
Candy canes are a fun and educational way to engage young children in the classroom or at home. Best of all, you can eat them
Read More >
Rainbows' Prism Award was created in 2013 to recognize a Rainbows' staff member who goes above and beyond their role to create excellence. The criteria
Read More >
Jessica knew her son, Jojo had autistic tendencies just after his first birthday. He lost eye-contact, his speech did not progress and he would not
Read More >
Eleven-year-old Brady doesn't want to tell you about his day. He wants to show you his day by setting up the scene, re-enacting the highlights
Read More >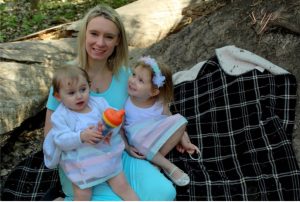 When their 4-year-old daughter struggled, Amanda and Colby got help that led to a happier environment for the whole family. Four-year-old Laurel was often frustrated.
Read More >